Today, there are so many choices when it comes to picking out a bed. From more supportive mattresses to adjustable bed bases, we have come a long way since the days of just a plain old mattress on the floor.
But just when you think you've considered all of your options and have finally chosen the right bed for you, you learn that there is a whole new size option! A split king! But what is a split king bed? Are they better than regular mattresses? Should you invest in this bed?
Here, we will answer the question "what is a split king bed?" by exploring everything you need to know about this unique size, from its dimensions to its benefits.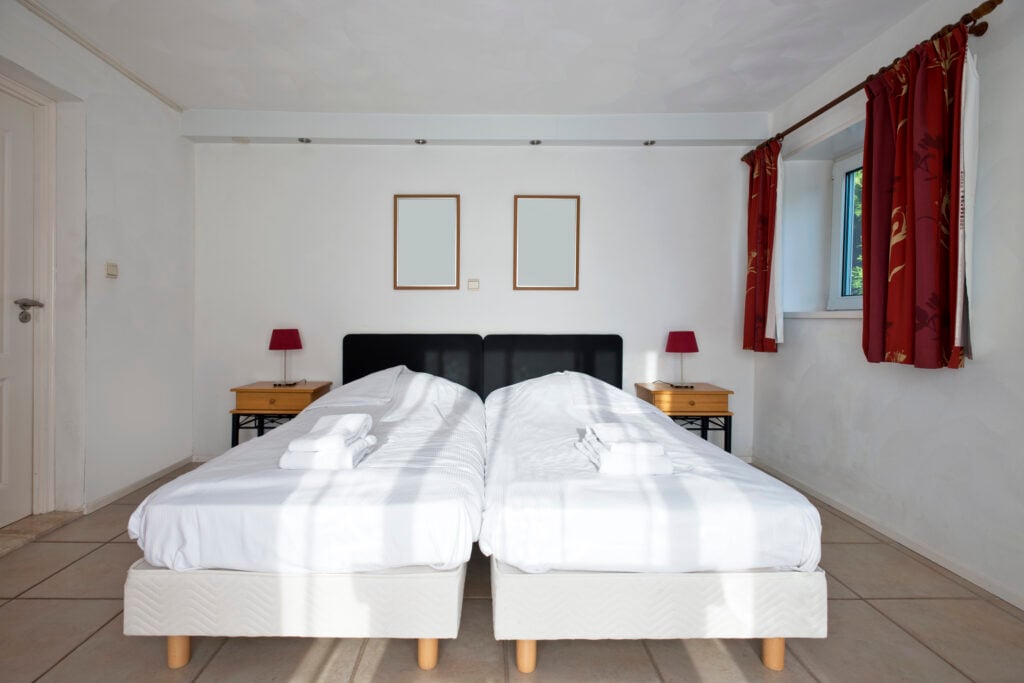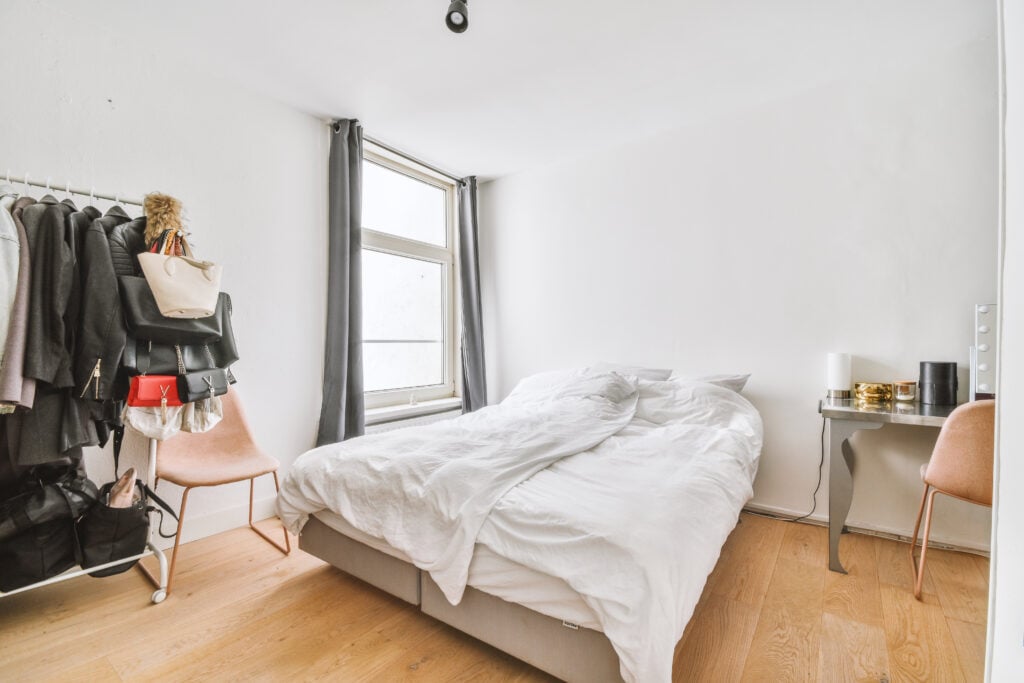 What Is A Split King Bed Size?
Put simply, a split king bed is two twin XL beds that connect side by side with a zip to make a uniform king-sized bed.
These beds are ideal for couples with differing sleep preferences, or times that the space may need separate mattresses for different reasons (such as guests).
Though exact measurements can vary, most split king beds are 76 inches wide and 80 inches long, making them the size of a standard king-sized bed. This gives each person about 38 inches of personal space!
What Are the Benefits Of A Split King?
There are a number of exciting benefits that come with investing in a split king bed. These include:
Separate Sleep Preferences
A split king mattress is a good choice for couples that have different sleeping preferences. If one partner prefers a firmer mattress while the other likes a softer mattress, a split king bed is a great compromise. This way, each person can have their own mattress that meets their needs without sacrificing comfort for the other.
Flexibility
Combined with separate bases split kings offer a variety of different sleeping arrangements. By having two twin XL mattresses, you can easily accommodate guests without having to worry about them being uncomfortable sleeping with someone they don't know.
Makes for Easy Moving
Another great benefit of split king beds is that they are easy to move. So, if you are ever moving homes, cleaning your space or simply looking for a refresh, you won't have to worry about struggling to get a full king-sized mattress up the stairs and around tight corners!
Reduces Motion Transfer

Split king beds are also perfect for sleeping partners who toss and turn at night. While traditional beds can easily disturb and wake even the heaviest sleepers. With a split king bed, you won't have to worry about this happening as each sleeper will have their own mattress. This way, if one partner is tossing and turning, the other can stay asleep soundly through the night!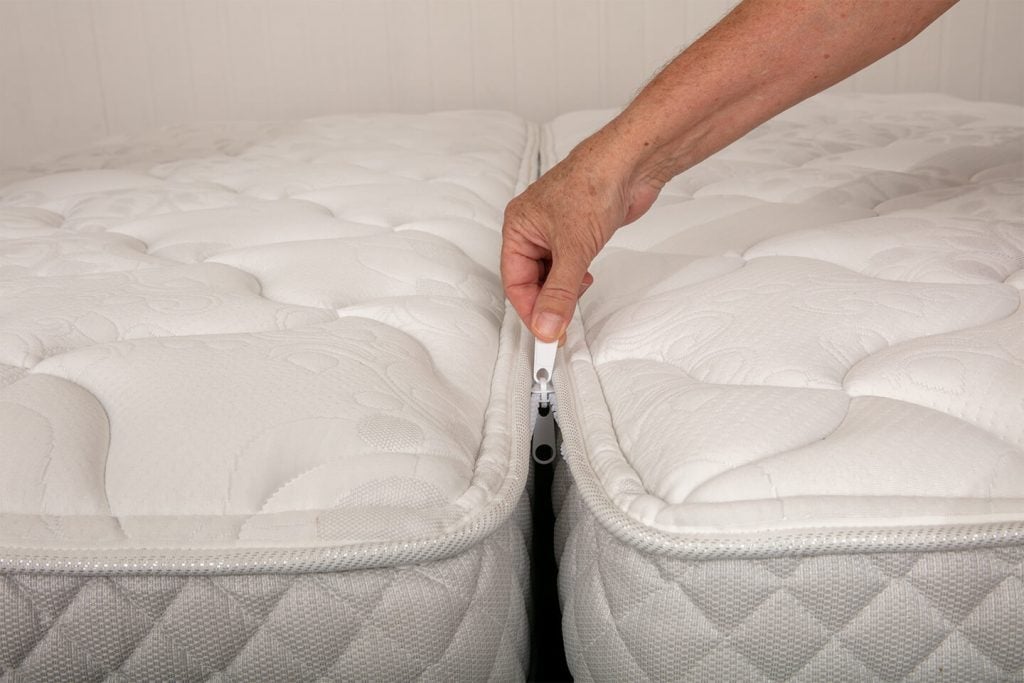 Should I Get A Split King?
Before taking the plunge and investing in a new bed, there are a number of factors to consider. These include budget, space, sleep position and firmness.
Firmness
As previously mentioned, one of the main benefits of a split king is that it offers each person their own level of firmness. So, if you and your partner have different firmness preferences, this may be the perfect bed for you!
Space
While a split king is the same size as a regular king, it is far more easier to move and position than a king. So if you have a smaller room and want the ability to move pieces around, you might prefer a split king over a standard king.
Sleep Position
Many experts recommend different mattress types based on your preferred sleeping position. Much like your firmness preferences, if you and your partner have different sleep positions, a split king could be a good compromise. For example, if one person sleeps on their stomach and the other sleeps on their side, you can each get a mattress that's better suited for your needs.
Making A Split Decision
If you are looking for a bed that will offer each person their own sleeping surface, then a split king is likely the best option for you! Not to mention, if you have guests often or tend to move homes frequently, the extra flexibility that a split king offers is hard to beat.
Do you have any questions about split king beds? The experts at Sunshine Coast Beds Galore are more than happy to help answer the question "what is a split king bed?"
We offer a wide range of beds, mattresses and bed bases to suit all needs and preferences. Book your private viewing consultation or get in touch to learn more!