Luxury Quality
Bed Bases


& Bases with Drawers
No room is complete without a high-quality bed base. Not only does this provide a solid foundation upon which your mattress can sit, but it is also a fantastic way to bring a room together and add a touch of class.
Our bases are of solid timber construction upholstered in profile fabric in a range of fashionable colours. All sizes available. Our styles include standard, floating, and slimline. 
Our high quality bases are completely Australian made, and manufactured locally in Brisbane. 
Add a matching Bed Head or Drawers, all can be custom ordered to suit your needs. 
Bed Base with drawers sunshine coast
Bed Bases
For Every Space.
Our bed bases are upholstered in durable 'Profile' linen fabrics, creating a smooth, clean look while ensuring your base lasts for years to come.
An upholstered base is a complement to a great mattress. Adds a stylish finish to a bedroom design. Full range of colour options available.  
You can also enjoy being able to easily move your bed around when necessary Thanks to our fitted glide legs, you can easily move your bed as needed without damaging your floor.
Luxury Bed Bases in Sunshine Coast
Our Range Of
Bed Base Styles
Need Something Extra?
We've Got You Covered
Want something beyond the average bed base? No problem!
Through Beds Galore Sunshine Coast, you can have a bed base completely custom made – and fitted with drawers! Bed base drawers are a popular option as they provide the added convenience of hidden storage space.
The number and style of  drawers can be tailored to suit your needs and required style. We also offer a range of hotel quality matress tat will perfectly pair with your new base – browse today!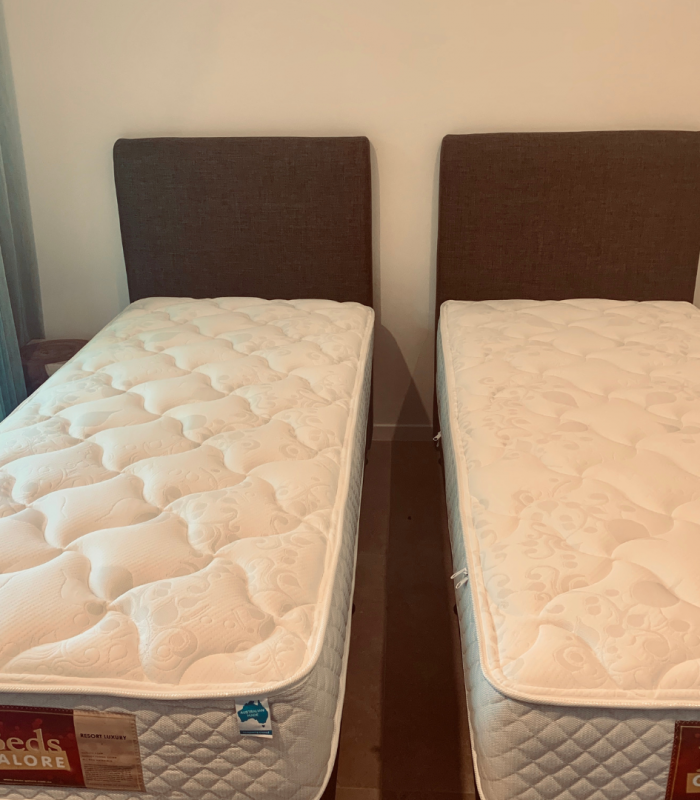 Why People Love
Beds Galore
Learn About Our

Bed Bases
Looking for more information about our range of luxury-quality bedbases?
Leave a message or inquiry and we will get back to you soon!